Emergency Vehicle Upgrades and Retrofits
Rescue Truck Lighting Upgrade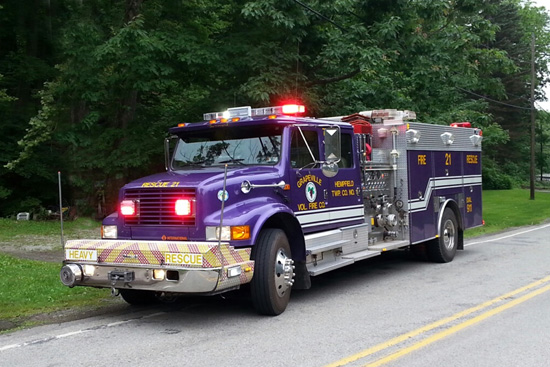 Hempfield Fire Equipment, LLC works with your company's existing equipment to provide needed upgrades and retrofits.
We recently completed a lighting upgrade for the Grapeville Volunteer Fire Company in Hempfield Township, upgrading truck lighting to the latest, highly visible, LED system.
Contact us today and find out how we can help you upgrade or retrofit your emergency vehicles with high quality, affordable components.
Grapeville Volunteer Fire Company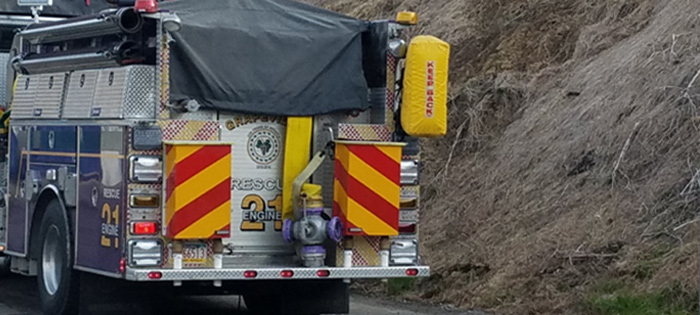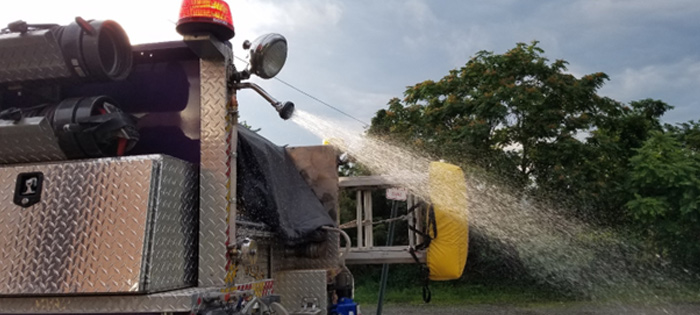 In 2017 our 1992 International Rescue-pumper 21-7 went out of service due to rotten frame rails, took equipment and lighting and transferred to our Engine-21-10.
Rescue-pumper 21-10 next photo of upgraded lighting, mounted 15kw / hurst rescue tool generator, added rescue reels, added front bumper rescue tool compartment, seating for six personnel, mounted refrigerator to keep fire- rescue personnel hydrated,  upgraded pole lights to LED, added brow lights, absorbent hoppers added and new reflected striping.  Added roof compartment over rear of cab, added side toolboxes for rope rescue equipment, emergency scene ahead signs, de-con brushes, portable lighting.  Carries cribbing, step chalks, side winders, struts, farm jacks, vehicle mounted electric reel, two electrical 100-foot cords, shovel's, brooms, stokes basket, hazmat pads, booms, back board, small hand tools, large hand tools, socket sets up to 2 inch, both SAE and metric, Rescue-pumper 21 is an Operation equipped rescue vehicle. 1500 gpm with 750 gallon water, front trash line 100 foot 1.5 hose, four cross lays three 1 ¾ hose x 200 footers and one 2.5 hose x 200 footer.  Rear 3 inch hose with step gun, has a deluge mounted at pump panel access for operations at pump top controls, 5 inch supply hose, extra three inch hose.
Also added a shower head on left rear of apparatus for De-con and rehab.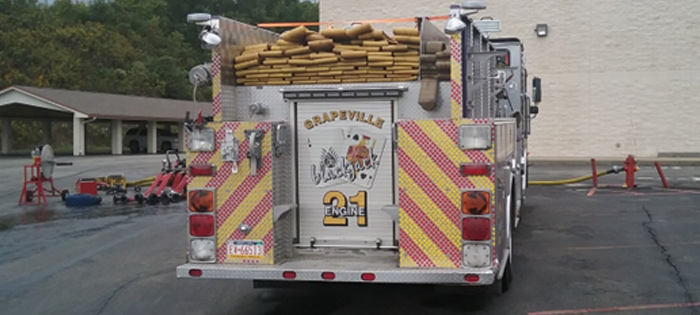 Grapeville VFC – Engine 21-10 is a 1995 HME 1500 GPM with 750 water tank, formally Patton VFC, Patton PA.   Before lighting upgrades and added reflective D.
OTs to diamond plate.